Dos and Don'ts of Mold in Homes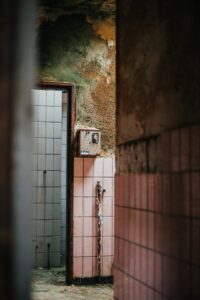 50% of Americans carry some type of mold in homes and a whopping 28% of the generation carry genes that put them at risk of suffering from mold-related health conditions. Previously, experts believed that there are 100,000 types of molds. However, the recent data shows that the real number is over 300,000.
To figure out how to fight mold in homes, you first need to understand what causes it. Molds grow anywhere where there's moisture. It's mostly found near leaking pipes, sinks, showers, basements, and crawl spaces.
Signs of Mold in Homes
Here, are the signs that indicate the presence of mold in the house:
If you have recently experienced flooding or water damage in your house, it's good to get your house checked by home restoration experts. Keep in mind that home restoration after water damage is of utmost importance because where there's moisture, there's a high chance of mold growth
Unusual peeling of wallpaper like bubbling or cracking is a major sign of mold growth in the house
Mold spores can cause allergy-like symptoms. If you have a cold that is not going away, call any of the renowned home restoration companies to run a mold inspection.
The presence of mold in the house can aggravate asthma. Make sure you schedule a doctor's appointment and mold inspection to rule out mold growth in the house.
One of the strongest signs of the presence of mold in the house is a strong earthy odor in the house. Keep in mind that molds are not always visible, so a musty odor in the house can be a sign that your house is under the attack of molds.
You most likely know by now that as soon as you find mold in the house, getting it out of your house should be your top priority.
If you don't want to do more harm than good, here's a list of dos and don'ts that you have to strictly follow when it comes to residential mold removal:
Mold Remediation, Safety, and Cleanup – What to Do
Make Sure You Fix the Source of Moisture
Molds can't grow without moisture. Therefore, it's important to be on the lookout for leaks in the house. From leaking pipes to clogged gutters, there are various causes of water damage. You can install water leak detectors in areas prone to leaks.
Limit Your Contact with the Infested Area
Constant mold exposure can cause an array of health issues. If you have asthma, it's better to leave the job to professionals. Limit the time you spend indoors because without getting a mold inspection done, you wouldn't know what kind of a mold problem you are dealing with.
Use Preventative Measures
Molds can grow quickly. So, unless you figure out the causes of mold growth in your house, expect for it to keep returning. Make sure you and keep humidity levels as low as possible and check gutters and downspouts to ensure nothing is blocking them
Call Any of the Experienced Home Restoration Companies
Bringing in experts is recommended because they will not only make the process quick and efficient but also take measures to prevent the mold from coming back to your house. Experts at Mold remediation companies carry advanced equipment to detect mold and give your house a thorough clean-up. Mold remediation is not a DIY project and should be dealt with by experts because constant mold exposure can trigger various health conditions.
Mold Remediation, Safety, and Cleanup – What NOT to Do
Delaying Calling for Help
You are making a huge mistake if you are thinking about putting off calling the professionals to deal with mold on your own. Two major reasons why you shouldn't delay calling mold remediation specialists are that when left untreated, mold can quickly take over your entire house and you can't work as quickly as experts. Want to move back to your quickly? Call the mold remediation specialists.
Attempting to Do it All By Yourself
Do you have the tools to do a quick and effective job? Do you have experience in removing mold from the house? Are you sure that you can prevent mold from coming back?
If the answer to any of the aforementioned questions is no, don't try to take care of it all by yourself.
Breathing in Mold
Breathing in mold spores can trigger an array of health problems. Mold gets in your body either by ingestion or inhalation. Therefore, specialists recommend limiting the time of staying indoors.
If you must stay indoors, consider wearing an N95 mask.
Drying the Infested Area with a Fan
By turning the fan on to dry the infested area, you will basically be making the spores spread even more quickly by dispersing them into the air. When this happens, they can land in various areas of your house and your lungs too.
Looking for Mold Remediation Services in Austin?
Looking for reliable home remediation services to get rid of mold in your house and prevent it from spreading again? Don't forget to give a call to 911 Restoration of Austin. They have all the necessary equipment that mold remediation specialists require to quickly free your home from molds.