Water Damage and Mold Removal in Barton Creek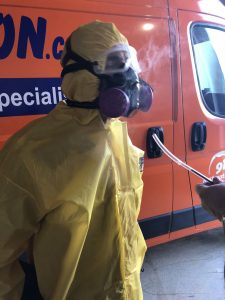 A flood, hurricane, or pipe burst in Barton Creek could cause serious damage to your home or business. You can erase all signs of property damage by contacting the professionals at 911 Restoration of Austin. Get a Fresh Start by speaking with our water damage restoration and mold removal techs right now. Crews can take your call 24/7/365. Flood cleanup crews are ready to:
Rush Out to Your Property Within 45 Minutes

Get Started with a Water Damage and Mold Inspection 

Extract Water from Your Property

Set Up Dehumidifiers, Fans, and Air Movers

Address Mold Growth with Mold Remediation

Repair Damage to Your Property and Remove Odors
Barton Creek flood cleanup and mold removal techs will not consider their work done until your property is returned to better-than-new condition. All techs at 911 Restoration of Austin are licensed, bonded, and insured to take care of water damage repairs and mold decontamination in Barton Creek. Get back your peace of mind by contacting us right now.
When Do You Need Water Damage Restoration in Barton Creek?
You may be wondering if you need water damage restoration and mold removal services in Barton Creek? Some property owners consider attempting flood cleanup on their own after a water damage emergency like a pipe burst or a hurricane. However, working with a professional can be a good idea, even for relatively minor water damage emergencies. Flood cleanup and mold decontamination pros can:
Make Sure All Moisture is Removed from Your Property

Fix the Problem That Caused Your Water Damage Emergency

Repair Leaking Pipes, Pipe Bursts, and Frozen Pipes

Identify Signs of a Mold Infestation Quickly

Complete the Restoration Process Fast
Getting professional help with mold remediation and water damage restoration in Barton Creek can ensure your property is returned to the perfect condition you deserve. It can also reduce the odds that you will face additional problems later, like a mold infestation. Let us go over your unique needs after a pipe burst or a flood with water damage and mold inspection in Barton Creek.
What Happens During Mold Remediation in Barton Creek?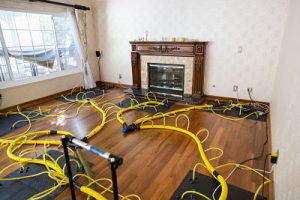 Mold remediation in Barton Creek can erase any signs that you experienced a mold infestation in your home or business. While mold removal is not a one-size-fits-all process, mold decontamination technicians may complete the following steps while getting rid of fungal growth:
Perform a Mold Inspection to Assess Your Needs

Set Up Plastic Sheeting and Negative Air Pressure Machines to Isolate Mold

Use Air Filters to Get Rid of Mold Spores

Scrub Down All Areas Exposed to Mold

Disinfect Any Items Infested with Mold

Complete a Final Mold Inspection to Make Sure the Infestation is Gone
Mold decontamination is often necessary after water damage events. You can get help handling mold cleanup by contacting the pros at 911 Restoration of Austin. We are ready to take care of water damage restoration and mold remediation in Barton Creek, staring with a mold inspection.
Servicing the cities of: Austin, Dripping Springs, Manchaca, Downtown Austin, Travis Heights, West Lake Hills, Barton Creek, Pflugerville …and surrounding areas.