Water Damage Restoration in Austin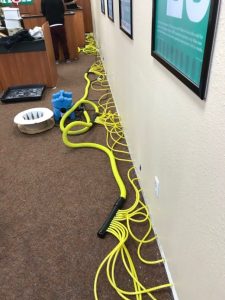 If you need urgent water damage restoration in Austin, Dripping Springs, or Manchaca, 911 Restoration is the company to call.
Our flood cleanup crew is available to you 24 hours a day, every single day of the year. Even if you wake up to a pipe burst in the middle of the night, you can count on our technicians to be there in 45 minutes or less.
911 Restoration is known as the Fresh Start Company, because we do far more than water removal. Our IICRC certified staff does everything it takes to make your property brand new again. That includes mold inspection, mold remediation, and extensive damage repairs. From roof repair to carpet removal, they've got it covered.
If you're worried about the cost of flood damage, we can put your mind at ease. Our water damage restoration technicians work at top speed to minimize your damage and limit expenses. We keep costs as low as possible and offer a free insurance consultation after our free visual inspection (for property owners only). Once we know what services you require to fully recover, a flood cleanup expert reviews your policy. They explain which services are the responsibility of your provider. Our staff even assists with inventory, loss itemization, and claim filing. Then, we bill your provider directly so you can focus only the costs that concern you.
911 Restoration of Austin is licensed, insured, bonded, and backed by the resources of a nationwide company. We are locally owned and operated, which means we are personally invested in maintaining the beautiful properties that make our community great. 
Whether you have a ceiling leak, pipe burst flooding, or storm damage, choose the company that treats you like a neighbor. Call 911 Restoration of Austin today.
24/7 Emergency Flood Cleanup in Austin
If water is left lingering on your property, the effects can be devastating. Standing water leads to rotting, warping, structural weakness, and mold contamination. In other words, if you've had a pipe burst, washer machine flood, or any other water disaster, time is of the essence.
Our flood cleanup technicians understand the urgency of your situation. They're at your door in no more than 45 minutes, ready to begin water removal immediately. Our staff covers a wide range of emergency water damage restoration services, including:
Roof repair

Storm repair

Boarding up

Water removal

Leak detection

Structural drying

Packing out services

And much more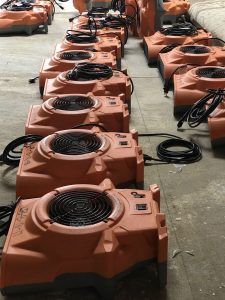 There is no job too big or too small for our flood cleanup crew. If you just discovered a leak under the wall, we can fix it. If you're one of several property owners in the neighborhood who have been struck by natural flooding, we're there for you. No matter the circumstances, you can depend on our team for compassionate service focused on your unique needs.
Our water damage restoration services extend beyond water removal and structural drying. We fully restore your home or business so you can enjoy a Fresh Start. After water removal is complete, our staff tests for structural damage and inspects for mold. They address any problems they discover. You don't have to worry about juggling multiple contractors.
At 911 Restoration, we think of everything so you can focus on getting your life back on track. For complete relief from water damage in Austin, Dripping Springs, or Manchaca, call us today.
Removing Mold Due to Water Damage
All our flood cleanup experts are trained and certified mold removal specialists. This is because mold development is common after a pipe burst or any other water-related disaster. Our goal is to provide a full recovery after water damage, and that includes eliminating the threat of mold.
This is also why we use professional blowers to dry your space after water removal. The structures of your property soak up water. If we allow that moisture to remain within the structure, it's bound to rise to the surface later on. This provides mold spores with a welcome surface on which to land and create a new colony. Even concrete floors absorb and store water.
We complete every flood cleanup job with a mold inspection. Our technicians examine the affected area carefully. If they discover any developing growth, they remove the infestation using safe, effective methods and professional tools.
If you have received water removal services from another contractor and did not receive a mold inspection, we encourage you to call us now. Fungus often grows in hidden spaces. It can spread within your walls or on sheetrock without your knowledge. The longer it remains, the more it eats away at your structure, creating costly damages. 
Let us help. For mold removal after water damage, call 911 Restoration of Austin.