Fire Damage Restoration
Property owners in Austin can face many threats to their homes and businesses. Fires can cause especially serious amounts of damage tied to:
Destruction from the Flames
Water Damage from Sprinklers and Fire Hoses
Smoke, Soot, and Ash Damage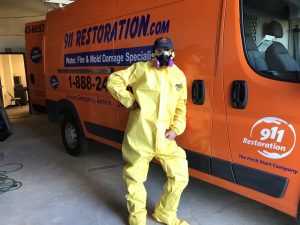 Fortunately, the help you need to fully recover from fire damage is only a phone call away, any time of the day or night. 911 Restoration of Austin is standing by to charge into action to help you. Our technicians can reach homes and businesses around Dripping Springs, Manchaca, and Austin within 45 of an emergency call.
The techs at 911 Restoration of Austin understands how overwhelmed you can feel after a fire. That's why we offer our clients a:
Free Fire Damage Assessment
Free Insurance Consultation
The professionals at 911 Restoration of Austin have experience working with all insurance companies, which can lower your stress levels as you recover from fire damage. You can rely on 911 Restoration of Austin to provide comprehensive services after a fire. We understand that it takes more than cleaning and repairs to get your property back into perfect condition. The staff can also:
Pack Out and Store Your Undamaged Possessions
Directly Bill Your Insurance Company
Getting help from a professional fire restoration company can ensure that your property is properly repaired the first time. You can put yourself in good hands by reaching out to the fire cleanup professionals at 911 Restoration of Austin today. Let us provide you with compassionate service while returning your property to perfect condition.
Handle Fire Damage the Right Way with Professional Help
Fires can cause tremendous amounts of damage in a matter of moments. The firefighters who arrive on scene to put out the flames can cause additional destruction with water damage from their hoses. 911 Restoration of Austin is a full-service property restoration company that can take care of all issues related to:
Fire Damage Restoration
Water Damage Restoration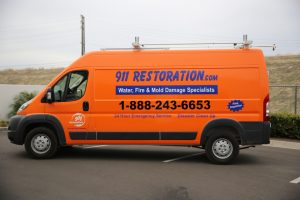 Getting help right away can ensure that your property is quickly returned to better-than-new condition. Property owners in Drippings Springs, Manchaca, and Austin can count on 911 Restoration of Austin to handle everything after a fire.
We understand that it's easy to focus on big repairs after a fire. Clearing out damaged drywall, flooring, and ceilings is important. But 911 Restoration of Austin also pays attention to the small details. In fact, our technicians are IICRC certified to handle:
Odor Removal
Smoke Removal
Soot Removal
Ash Removal
You can rely on our licensed, bonded, and insured technicians to clean up all surfaces in your property, your furniture, and even your dishes. The staff utilizes restoration techniques including sodablasting to thoroughly clean your home or business. Once your property is restored to completely pristine condition, we can return your stored possessions.
Dealing with a fire requires a lot of hard work. Let us shoulder the burden for you. 911 Restoration of Austin believes in providing clients with comprehensive restoration services and ensuring that your property is not just cleaned and repaired, but better than new.
Get Help with Fire Damage Restoration from a Locally Owned Company
Property owners that get help right away will have an easier time of recovering from fire damage. Fire restoration is important after large fires, but many property owners also find they need professional help dealing with puff back cleanup.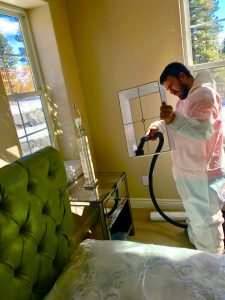 There aren't many cold evenings in Austin, but our area does see some winter weather. Running your furnace allows you to stay warm, but if your furnace misfires you can end up with puff back damage. Puff backs can cover your home or business in unsightly soot that can lead to respiratory problems if inhaled.
911 Restoration of Austin can handle puff back cleanup quickly and efficiently. The techs will make sure that all of the soot is removed from your home or business. We'll also make sure to remove any odors associated with the puff back.
Getting help after any kind of fire damage is as simple as calling 911 Restoration of Austin. As a locally owned and operated company, we are always here to provide our neighbors with the fire restoration services they need. You can contact us 24/7/365 and you can always count on a prompt response.
911 Restoration of Austin uses nationwide resources to handle both commercial and residential fire restoration. No job is too large for us to take on. The restoration professionals will handle damage, take care of soot, smoke, and odors, and restore your property to the stunning condition that you deserve. Contact us now to get started.