Sewage Cleanup
Water damage can have many different causes. Backups involving raw sewage can be the most challenging type of water damage to successfully handle. The pathogens contained in sewage can endanger your health and make the cleanup process dangerous.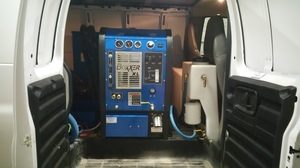 Fortunately, property owners in Austin, Dripping Springs, and Manchaca do not have to handle sewage cleanup alone. You can get help right away by contacting the professionals at 911 Restoration of Austin. Our staff is standing by and technicians can reach your property within 45 minutes of an emergency call, any time of the day or night.
911 Restoration of Austin can handle sewage backups in both residential and commercial properties. We can provide a free visual inspection for property owners only after reaching your property.
Our techs are IICRC certified to handle sewage backups the right way. That means techs make use of personal protective gear (PPG) to ensure the pathogens in the sewage cannot endanger the health of the 911 Restoration of Austin staff. You should not attempt to clean up raw sewage without proper protective gear.
Sewage backups do not only endanger your health. Sewage spills also cause water damage that can worsen if the sewage is allowed to seep into your walls or floor. 911 Restoration of Austin uses professional-grade equipment to quickly and completely remove sewage from your home or business.
Handling a sewage backup can be easy if you contact 911 Restoration of Austin as soon as you notice the problem. Technicians will bring skill, experience, and extensive resources to bear on the sewage cleanup and water damage restoration process, quickly returning your property to better-than-new condition.
What Causes Sewage Backups in Austin?
Sewage backups can have several major causes, including:
Blocked Drains Pipes Cause Sewage Backups
The pipes running through your home or business are supposed to carry sewage away. Unfortunately, sometimes pipes and drains can become blocked. Pouring grease down a drain can lead to a block. Clay pipes can also become blocked if roots grow into them and obstruct the passage of sewage.
Storms and Flooding Can Lead to Sewage Backups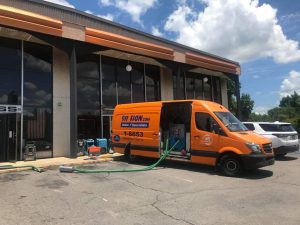 Austin, Dripping Springs, and Manchaca can see quickly rising storm water in hurricane season. Tropical storms can also lead to sudden floods that overwhelm the city's sewage system. These issues can force sewage back through the pipes and out into your home or business.
Regardless of the cause for your sewage backup, you can be left with a big mess in your home or business. You can reach out to 911 Restoration of Austin 24/7 to get help handling a sewage backup and water damage restoration. We know how important it is to get sewage cleaned up quickly for the sake of your health and the well-being of your property.
Get help from a locally owned and operated business that understands what it takes to take care of sewage cleanup by calling 911 Restoration of Austin today.
What Does Sewage Cleanup Involve?
Dealing with a sewage backup can be fairly straightforward if you work with a property restoration company that has the equipment and experience to guarantee success. Our techs can handle your sewage backup with these steps:
Removing Sewage from Your Property
911 Restoration of Austin can stop additional sewage from entering your home or business. Once no more sewage can get into your property, we can remove the remaining sewage. Restoration techs will use professional-grade pumps to get sewage out quickly and effectively.
Ensuring All Moisture is Removed
We know that sewage is mostly water. This means that it can seep into floors, furnishings, walls, and more. Let us check for moisture with our infrared scanners. The staff can use humidifiers to ensure your property is completely dry after a sewage spill.
Cleaning and Disinfecting Your Home or Business
As mentioned above, sewage contains pathogens that can be incredibly dangerous to your health. 911 Restoration of Austin uses effective disinfectants to complete destroy the bacteria and pathogens carried in sewage. The techs will also make sure that any odors from the sewage are removed.
Completing Water Damage Restoration
Water damage restoration is often necessary after a sewage backup. The sewage can damage drywall, flooring, and any other part of your property that it touches. 911 Restoration of Austin has the experience to completely restore your home or business, so it's like the sewage backup never occurred.
Property owners can get the help they need to deal with a sewage backup by calling 911 Restoration of Austin. Let us take care of you and your property after any sewage emergency in the Austin area.