Sewage Cleanup in Austin
When you wake in the middle of the night to the stench of sewage, you don't want to wait for daylight to get help.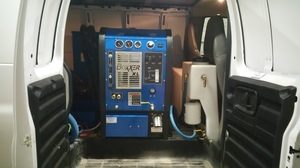 With 911 Restoration of Austin, you don't have to. Our water damage restoration crew is here 24/7/365. Give us a call day or night, and our experts are at your property in 45 minutes or less. That's a guarantee. We provide you sewage backup and biohazard cleaning services in Austin.
We train every member of our IICRC certified sewage cleanup crew extensively to ensure you receive top-quality service. Our sewage restoration workers specialize in everything from water removal to drywall repair. They do whatever must be done to protect your property from further damage and give you a Fresh Start.
You Can Trust Us with All Your Needs
911 Restoration of Austin is licensed, insured, bonded, and locally owned and operated. We serve both residential and commercial properties throughout the Austin area. Every member of our staff loves what they do and cares about the community we serve. You can expect our technicians to treat you like a valued neighbor, not just another invoice.
We understand that when you call us for sewer backup in Austin, you're already stressed out and overwhelmed. Our goal is to offer instant peace of mind. We do this by anticipating your questions and offering clear, honest answers. If you're not sure whether your insurance covers sewage restoration, we help you figure it out. A staff member sits down with you for a free insurance consultation and explains your coverage. They file a claim for you and bill your provider directly.
Believe it or not, your home or business can be the refuge it once was. And we can give you that Fresh Start quickly and with no hassle. 
Call us at (512) 729-6436 and please allow us to offer you a free visual inspection.
You Shouldn't Have to Wait for Sewage Water Removal 
Few property owners actually trust their water damage restoration contractors to arrive on time. If you've been burned one too many times, give 911 Restoration of Austin a chance. Our sewage cleanup crew will earn your trust in a matter of minutes.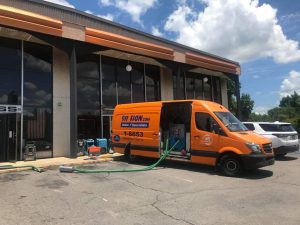 We know how stressful it is to be left waiting and worrying as black water seeps into the structure of your home or business. That's why we guarantee an arrival time of 45 minutes or less for water removal in Austin, Dripping Springs, and Manchaca. Our sewage restoration staff cares about your property and your peace of mind. They know that in a sewage cleanup emergency, the best way to put you at ease is through urgent service.
When the sewage backup cleanup experts arrive, they swiftly pack out and store any items at risk of damage during restoration. Then, they begin sewage water removal. After all toilet water is off your property, our workers bring in professional fans to dry the area thoroughly. This step is essential for minimizing and preventing sewage water damage. Stored water quickly transforms into rotting, warping, or mold contamination.
When it comes to water damage restoration, a swift response is the best defense against costly damage. Trust 911 Restoration of Austin to provide speedy water removal and sewage restoration.
Call us at (512) 729-6436 and learn how we can help.
Full-Service Sewage Cleanup in Austin
You need more than water removal to make a full recovery from a sewage flood. You need comprehensive sewage restoration, and you can find that level of service with 911 Restoration.
Sewer water brings hazardous organisms into your home or business. Parasites, bacteria, and viruses can all be found in black water. Your safety is our greatest concern, and that's why our sewage cleanup staff sanitizes the affected area completely.
Our water damage restoration crew also inspects for mold damage. Fungus loves water damage of any kind, including a sewer flood. Once our sewage backup cleanup workers get rid of the water, they inspect for mold growth and handle mold removal themselves.
A sewage backup can also cause significant structural damages. Fortunately, our water damage restoration technicians have that covered, too. After sewage cleanup, they conduct structural testing. If they detect weakness, rotting, or warping, they repair the damage. These experts are skilled in all forms of property restoration. You may require drywall replacement or carpet removal. You could need new floorboards. It doesn't matter what material is damaged or in what way that material has been destroyed. Your dedicated sewage backup cleanup crew can take care of it and make your property feel brand new. When you need sewage cleanup in Austin call us for sewage cleanup in Austin.
A sewage backup is so much more than an unfortunate mess. It makes the property you've worked so hard to maintain suddenly feel contaminated. Our IICRC certified 911 Restoration team in Austin works hard to make your beautiful home or business feel like your own again.
Call us at (512) 729-6436 and learn how we can help.
Serving the communities of Austin, Barton Creek, Dripping springs, Downtown Austin, Manchaca, Pflugerville, Travis Heights, West Lake Hills and surrounding areas.