Water Damage and Mold Removal in Dripping Springs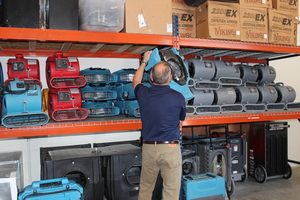 A flood or pipe burst in Dripping Springs can cause serious damage to your home or business. Fortunately, you can get professional help and a Fresh Start after a water damage emergency by contacting 911 Restoration of Austin. Speak with our IICRC water damage restoration and mold removal pros 24/7/265. Techs are ready to:
Reach Your Property Within 45 Minutes of an Emergency Call

Assess Your Needs with a Water Damage and Mold Inspection

Set Up a Personalized Flood Cleanup and Mold Remediation Plan

Extract Water and Dehumidify Your Home or Business

Repair Flood Damage and Handle Mold Decontamination

Take Care of Sewage Water Cleanup and Odor Removal
You don't have to wait to get help when you contact 911 Restoration of Austin. Our Dripping Springs water damage restoration and mold removal techs can reach your property in under an hour, even in emergency situations. Techs will work tirelessly once they arrive to return your property to better-than-new condition after a hurricane, pipe burst, or another emergency.
What Do You Need from Water Damage Restoration in Dripping Springs?
Dripping Springs water damage restoration techs can help you recover from a hurricane, flood, sewage backup, or pipe burst. Picking the right flood cleanup and mold remediation company in Dripping Springs can ensure your property is repaired quickly and correctly the first time. Make sure you work with a company that has:
IICRC Certified Technicians

Professional-Grade Restoration Equipment

Techs Who Are Bonded, Licensed, and Insured

The Experience and Training to Handle All Property Emergencies
911 Restoration of Austin is ready to handle all water damage emergencies and mold infestations. Techs can go over your unique needs with a water damage and mold inspection in Dripping Springs. They'll use the results of your water damage and mold inspection to develop a plan for flood cleanup and mold decontamination.
Put yourself in good hands by contacting water damage repair and mold removal techs immediately after you experience water damage caused by an ice dam, pipe burst, leaking pipe, or natural disaster.
How Long Will Mold Remediation in Dripping Springs Take?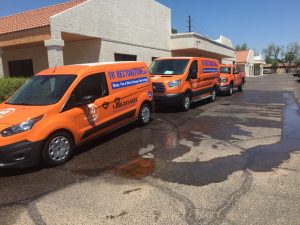 Returning your property to perfect condition as quickly as possible is a top priority at 911 Restoration of Austin. Water damage restoration and mold remediation techs can work fast, often completing their work within 1-to-5 days.
Dripping Springs flood cleanup and mold decontamination sometimes takes longer, depending upon the extent of the damage to your property. You can get a more exact estimate by contacting us now for a water damage and mold inspection.
Mold remediation techs will work fast but without cutting corners when you contact us for help with water damage restoration and mold removal in Dripping Springs. You can count on us if you need assistance handling:
Toilet Water Cleanup and Sewage Spills

Carpet Water Damage or Ceiling Leaks

Crawl Space Cleanup and Basement Flooding

Disaster Cleanup After a Hurricane

And Any Other Water Damage Emergency
Let us begin working to offer you a Fresh Start today. You can get same-day help with flood cleanup and mold decontamination in Dripping Springs. Just call us now.
Servicing the cities of: Austin, Dripping Springs, Manchaca, Downtown Austin, Travis Heights, West Lake Hills, Barton Creek, Pflugerville …and surrounding areas.