Water Damage and Mold Removal in Manchaca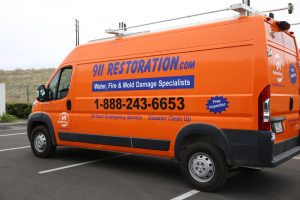 Are you facing a water damage emergency like a flood or a pipe burst in Manchaca? If so, you can get the help you need with water damage restoration and mold removal by contacting 911 Restoration of Austin. You can get a Fresh Start right now by contacting our IICRC certified flood cleanup and mold remediation techs 24/7/365. Crews can reach your property within 45 minutes to:
Begin Emergency Water Extraction, Boarding Up, and Roof Repairs

Go Over Your Needs with a Water Damage and Mold Inspection

Check for Hidden Moisture and Dehumidify Your Property

Take Care of Commercial and Residential Water Cleanup

Handle Comprehensive Mold Decontamination

Deal with Sewage Backups and Odor Removal

Focus on Damage Caused by Storms and Hurricanes
Take immediate steps to repair and renovate your property by contacting us today for water damage restoration and mold remediation in Manchaca. Techs are licensed, bonded, and insured to handle all aspects of flood cleanup and mold decontamination.
Does Insurance Cover Manchaca Water Damage Restoration?
You may worry about the cost of water extraction, dehumidification, mold removal, and property repairs after a pipe burst or flood. In some cases, the costs of water damage restoration and mold remediation may be covered by your insurance. Property owner's insurance may cover damage caused by:
Snowstorms or Rain

Frozen Pipes, Accidental Overflows, and Pipe Bursts

Sprinklers or Fire Extinguisher

A Leaking Roof

Accidental Appliance Overflows

Acts of Vandalism
Note that insurance may not cover flood damage, unless you carry specific flood insurance. The flood cleanup and mold decontamination pros at 911 Restoration of Austin are familiar with insurance carriers in our area. Let us go over your policy to help you understand your options.
We also work to keep the costs of mold remediation and water damage restoration in Manchaca as low as possible for our clients. Let us assess your unique needs so we can develop a flood cleanup and mold removal plan that works for you with a water damage and mold inspection.
Why Worry About Mold Remediation in Manchaca?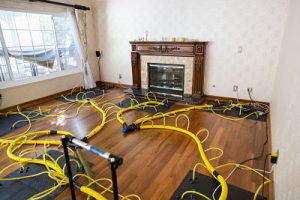 Water damage caused by a flood or a pipe burst is often very easy to see. Excess water can also cause problems that are not immediately obvious. For example, moisture from a pipe burst or a sewage backup could encourage mold growth in your property, necessitating mold removal in Manchaca.
It is important that you begin mold remediation quickly if you are dealing with a fungal outbreak. This substance can damage your property and threaten your physical well-being. Let Manchaca flood cleanup techs check for signs of fungal growth with a mold inspection in Manchaca.
If crews spot mold during your mold inspection, they can spring into action quickly. Our water damage restoration experts have the training and experience to take care of commercial and residential mold decontamination in Manchaca. Let us deal with all of your property restoration needs today, so you can get a Fresh Start.
Servicing the cities of: Austin, Dripping Springs, Manchaca, Downtown Austin, Travis Heights, West Lake Hills, Barton Creek, Pflugerville …and surrounding areas.