Water Damage and Mold Removal in Pflugerville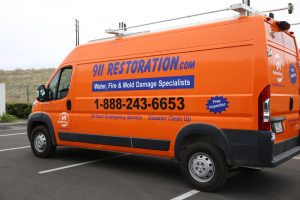 The professionals at 911 Restoration of Austin are here to help you after a flood, sewage backup, or pipe burst in Pflugerville. You can get a Fresh Start by contacting our IICRC certified water damage restoration and mold removal technicians right now. Crews can reach your property within 45 minutes of an emergency call, 24/7/365. This means you can contact us if you need.
Emergency Water Extraction

Emergency Roof Repairs

Emergency Boarding Up

Emergency Pack Out and Storage Services
Getting prompt help with mold remediation and flood cleanup in Pflugerville can reduce the overall damage to your property. You can also lower the costs for water damage restoration and mold decontamination by contacting the professionals immediately after a hurricane or a pipe burst. 
The mold removal experts at 911 Restoration of Austin can assess your unique needs with a water damage and mold inspection in Pflugerville. Take immediate steps to return your property to better-than-new condition by contacting us to get help from licensed, bonded, and insured property restoration techs.
What Should You Expect from Water Damage Restoration in Pflugerville?
Here at 911 Restoration of Austin, we understand how stressful a flood, hurricane, or pipe burst can be. You can reduce your stress levels by understanding water damage restoration and mold removal in Pflugerville. Generally, flood cleanup and mold remediation requires:
The Completion of a Water Damage and Mold Inspection

Water Extraction Using Professional-Grade Pumps

Drying Services with Dehumidifiers, Fans, and Air Movers

Cleanup and Repairs for Water Damage

Mold Decontamination Using Specialized Cleaners

A Final Mold Inspection to Ensure Your Property is Fully Renovated
Mold removal techs at 911 Restoration of Austin have the experience and training to deal with any water damage emergency or mold infestation. Mold decontamination and flood cleanup crews have the resources to deal with commercial and residential property damage quickly. Take steps to bring your property back to perfect condition by contacting us now for mold remediation services.
What Situations Call for Mold Remediation in Pflugerville?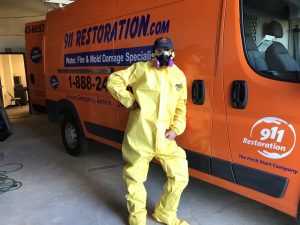 In many cases, water damage caused by a flood, hurricane, or pipe burst introduces unwanted moisture into your property. This moisture can allow mold to grow and spread in your home or business. You may need mold remediation in Pflugerville if:
You Spot Strange Discoloration on Your Walls or Furnishings

You Notice a Foul Odor in Your Home or Business

Flood Cleanup Techs Spots Signs of Fungal Growth
Pflugerville water damage restoration experts can check for mold as they restore your property with a mold inspection. If any signs of a fungal infestation are spotted, techs can work to eradicate this problem for you right away.
All forms of mold can damage your home or business. Some toxic molds can also endanger your physical well-being. Get rid of all types of mold by contacting 911 Restoration of Austin for help with mold decontamination in Pflugerville. Let us give you back your peace of mind and a Fresh Start after a water damage event or a mold infestation.
Servicing the cities of: Austin, Dripping Springs, Manchaca, Downtown Austin, Travis Heights, West Lake Hills, Barton Creek, Pflugerville …and surrounding areas.